When the architects of Florida Gulf Coast University's Research Roadshow dreamed up a new way to present undergraduate research, they didn't exactly know what awaited them. It was designed to complement the students' poster projects displayed at Research Day at the end of each semester. While the poster presentations are open to the public, students are there, first and foremost, to present research to faculty in academic ways, which doesn't always lend itself to a general audience. 
The University Marketing & Communications department and the Office of Undergraduate Studies took on the challenge, which was prompted by a casual comment from President Mike Martin. He said, "I want to be able to take our students' research with me. I want to take it on the road." 
The first Research Roadshow took place in late 2018 and early 2019 and got positive reviews. For the 2019-20 year, the team had a lot to live up to. 
 The Research Roadshow has been described as "a magical experience" for the audience, but explaining the event beyond the word "magic" is not always easy. Imagine being a student engrossed in paleotempestology – the study of prehistoric hurricanes – complete with field work involving underwater coring and data collecting. Now imagine you've been asked to take what you do for research and turn it into a performance, akin to a theatrical presentation.  For the second iteration of the Research Roadshow, that's exactly what happened. A team of creative professionals, including writer Drew Sterwald and director Gerritt VanderMeer, took the complex science and created a script and stage presentation that could be easily understood. Add in impressive video work by FGCU alums Timothy Clark and Hadassa Romero, and everything was in place for the audience to become part of the research. But it takes more than that. You have to get buy in from faculty and students.  
The Water School's Joanne Muller, a paleoclimatologist, and students James Javaruski and Ilexxis Morales spent months learning the script and stage presentation related to their hurricane research. They were outside of their comfort zones, but delivered in an understandable and entertaining way. Cores from their research and other props about their personal lives placed on stage helped tell the story. 
Additionally, massive video screens and surround sound immersed the audience in a world of science. One attendee wrote, "I loved how it brought together the importance of the work these professors and students are doing with insights into their personal lives. It made the FGCU community seem less an ivory tower and more like the rest of the community with real life worries and concerns, but also with a sense of purpose to find answers." 
 The 2020 Research Roadshow featured two additional faculty/student teams. The Water School's environmental studies Professor Win Everham and recent graduate Taylor Hancock shared the findings of a 20-year-long study that links wetland health to the region's frogs and toads. Recent graduate Jade Gibson, her sister and FGCU junior Sapphire Gibson and Sandra Kauanui, director of the School of Entrepreneurship, shared how entrepreneurship leads to financial success. By the time she graduated, Jade Gibson had linked her musical talent with her entrepreneurship education and generated over $300,000 in revenue. She also hired multiple FGCU students.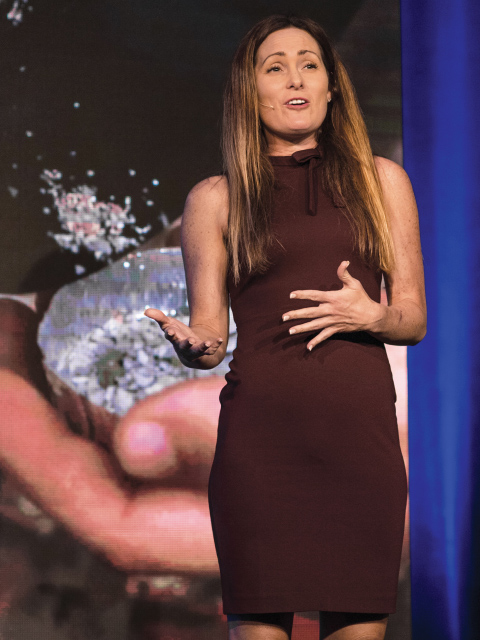 The show took place in Naples and Fort Myers along with on show held on campus. Another attendee shared that the event showed them "how dynamic the students and professors were and passionate about setting goals to achieve."
It's not easy creating something new. President Martin has called the Research Roadshow part of the university's "soul." Faculty and students are already recommending projects for the third edition of this new signature event. And the previous participants report that the experience has given them new perspective on delivering complex ideas in ways the general public can understand. 
 That shouldn't add undue pressure on the creative and academic teams – led by Deborah Wiltrout, associate vice president of marketing and communication, and Billy Gunnels, director of undergraduate research. The challenge now is finding the next group – the right blend of research and researchers who can spend the time refining the message and becoming stage performers. Judging from the first two years, we bet the next troupe will pull it off.