Florida Gulf Coast University's new entrepreneurship building has been named after David Lucas, one of FGCU's earliest and strongest supporters, with gifts and pledges in excess of $8 million. The FGCU Board of Trustees approved the naming at its Oct. 29 virtual meeting.
Lucas' latest gift, a $4 million challenge that spurred other pledges to collectively match his and ensure the building's construction, empowers FGCU to groom generations of students who aspire to be entrepreneurs like him. Rising quickly on a site adjacent to the Student & Community Counseling Center, Lucas Hall will house the fast-growing Daveler & Kauanui School of Entrepreneurship as well as the Small Business Development Center and FGCU's Regional Economic Research Institute, all of which engage in community partnerships that benefit economic development.
"Entrepreneurship is what drives this country," Lucas says. "It creates jobs. Small companies make a big difference."
Lucas has been making a difference in Southwest Florida for more than three decades. He has led by example, sharing his time and expertise as well as his fortune with causes such as the Southwest Florida Community Foundation, United Way and The Canterbury School.
"The thing that I would like to be remembered for is the fact that I have been associated with many different organizations, charitable and business alike, that have had a positive impact in the community," Lucas says.
At FGCU he helped tee off the institution's first annual fundraiser, The Founder's Cup golf tournament, which has raised about $2 million for scholarships since 1991. He served on the university's founding Board of Trustees and continues to play an active role with the FGCU Foundation. The Lucas legacy also includes a $2 million gift to establish the David and Linda Lucas Center for Master Planned Community Development and Finance Endowed Fund and another $2 million for The Lucas Center for Faculty Development Endowed Fund.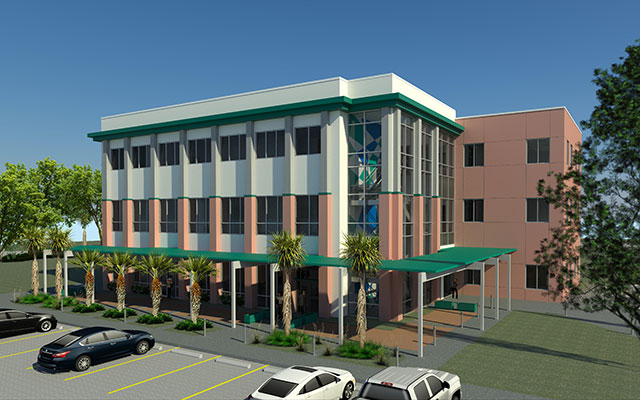 "David Lucas' impact is really all over the place," says Kitty Green, vice president of University Advancement and executive director of the FGCU Foundation.
"Any time there was a real need, and he thought he could play a role in fixing that need, he would step up."
Early in his philanthropy, Lucas identified education as a key focus.
"You've got to find a place where you can make a difference — that's what makes your life significant," he says, invoking one of his favorite adages: " 'There are three kinds of people in this world — those who make things happen, those who watch things happen and those who wonder what happened?' We want to be in that first category, making things happen."
And make things happen he has. Lucas has few peers when it comes to supporting initiatives that improve opportunities for FGCU students and faculty. The Lucas Center for Faculty Development, for instance, supports activities that help faculty members grow as teachers, which promotes FGCU's primary mission of providing the highest quality education to prepare students for success.
"David Lucas was an early investor in FGCU, and he continues to make investments that propel this university on its continual journey to excellence," says FGCU President Mike Martin. "Along with the significant financial support David has provided, his involvement with FGCU sends the message highly successful people are betting on our success."
Look for a more comprehensive view of David Lucas' legacy in the next issue of FGCU360 Magazine